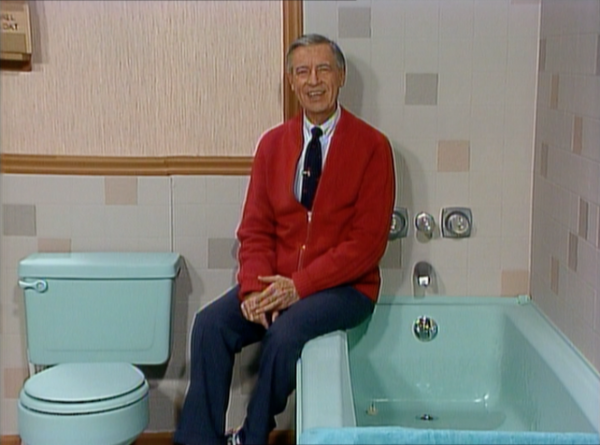 One day Fred received a letter from a father on behalf of his 3½ year old son with a particular concern.
"Daddy I know that Mister Rogers doesn't poop… he doesn't have any bathrooms in his house. I've seen his house and he just has a closet, a living room, a kitchen and a yard."
That was in 1986. Knowing how important a bathroom is to young children, he was sure to show that there was indeed a bathroom in his television house.  That gave him the opportunity to talk directly with his young viewers about something that so many of them were thinking quite a lot about.