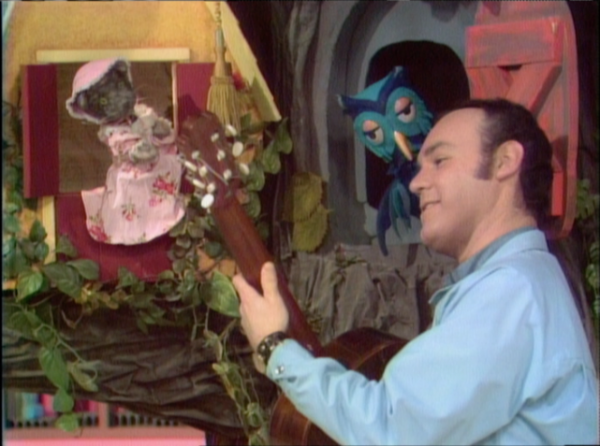 In the Neighborhood of Make-Believe he's "Handyman" Negri, where he's often called upon by King Friday XIII to make repairs, build things, guard the castle – and to sing and play his guitar. With the demands of his work, he's sometimes too busy to stop and talk with the puppet characters, helping viewers understand there are times when adults can't give children their full attention. But he always makes it a point to come back to talk, sing or play his guitar.
Joe said about his character, "The handyman doesn't just fix things – he also fixes problems. I hope children see me as someone they can trust."
The Neighborhood operas wouldn't be complete without Joe Negri  joining in, ready to take on any role – with his guitar in hand – whether they need a balladeer, a "groovy cow," or a somewhat out of character mean-spirited W. I. Norton Donovan.