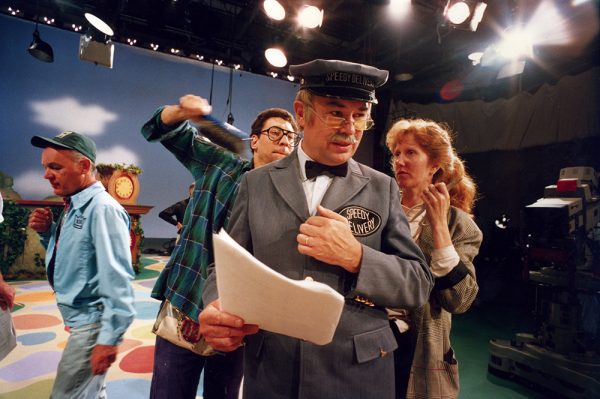 To make a television program, it takes a whole neighborhood. That's true even for a program as simple as Mister Rogers' Neighborhood, with its primitive sets, a single host and small cast.  Television production is a complex and complicated endeavor, and hundreds of people played a part in helping Fred Rogers realize his vision for Mister Rogers' Neighborhood.
These were not only the craftsmen and women of the scenic and technical crews who worked directly on the studio production, they included as well all those people who, over the decades, worked at Family Communications, Inc. the small non-profit company that Fred Rogers founded. There, a handful of devoted staff that changed little over the years, included administrators and bookkeepers, secretaries, receptionists and public relations staff.  
While Fred Rogers was the Executive Producer, there were producers and directors, associates, assistants, and editors who carried on the pre-and post-production work. It was not just Fred Rogers' neighborhood. It was their neighborhood, too. It couldn't have been done without them.